 MONTCLAIR · FLORHAM PARK · RED BANK
#1 EMTONE™ Provider in NJ 🏆

FROM THE #1 PROVIDER IN NJ 💥

EMTONE x EMSCULPT: Cellulite's Worst Nightmare
💸 Don't Miss Out 💸

UP TO $1,000 OFF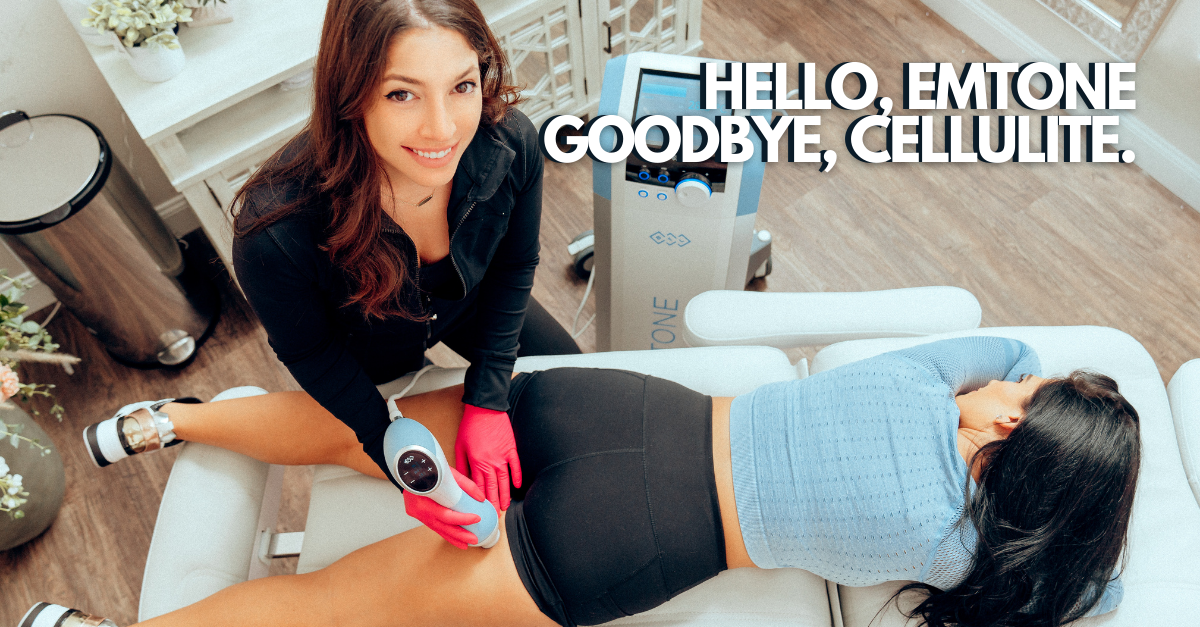 This offer expires on the last day of this month
Sperling Dermatology is the #1 EMTONE provider in New Jersey, with over 1,000 FIVE STAR 🤩 reviews!
EMTONE x EMSCULPT NEO IS CELLULITE'S WORST NIGHTMARE!!!
Combining these powerful treatments together offers:
1. Muscle Toning
2. Skin Smoothing
3. Cellulite Reduction
4. Lymphatic Drainage
🔥 EMSCULPT NEO is the newest muscle-toning treatment from BTL Aesthetics and works on abs, booty, arms & calves! 🥳
💪🏼 EMSCULPT NEO simultaneously emits both radio frequency and high intensity electromagnetic energies. 🔥
🎉 The end result? 🎉
- More fat reduction ✅
- More muscle growth ✅
- All in less time ✅
- Can treat patients up to BMI 35 ✅
Get EMTONE™ for the lowest price ever from Sperling Dermatology, the #1 EMTONE™ Provider in NJ!
*Like any FDA-Cleared procedure, results may vary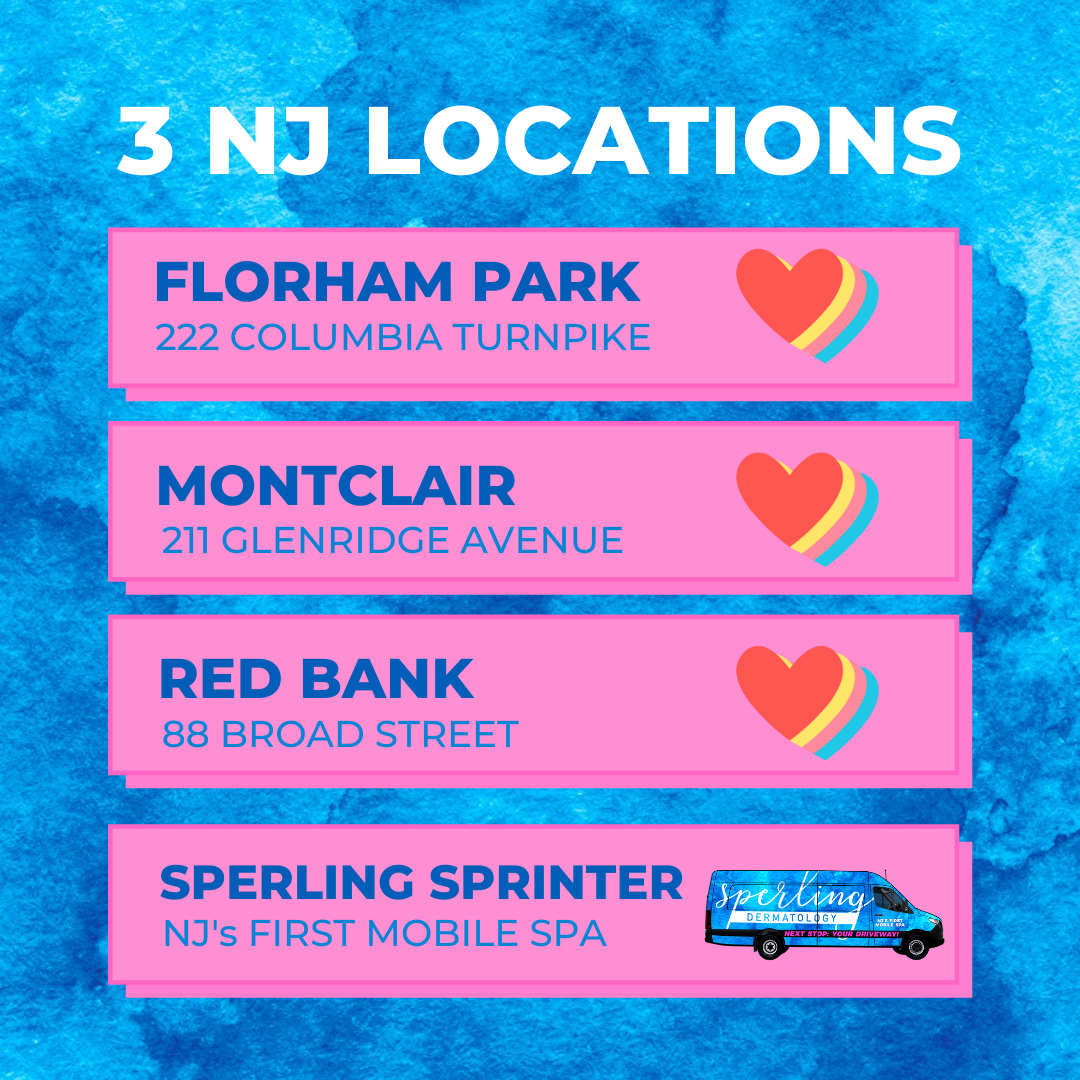 YOU'VE GOT QUESTIONS 🙋🏼‍♀️

WE'VE GOT ANSWERS 🥳
HOW MUCH DOES EMTONE COST?
As the #1 Provider of non-invasive body contouring treatments in the USA, Sperling Dermatology currently offers EMTONE treatments at the lowest price you will find in NJ (so low, in fact, that legally we can't even advertise it! 😜). This is part of the reason why we are the #1 EMTONE provider in all of New Jersey. Simply put, our prices cannot be beat. At your FREE consultation we will be happy to give you a personalized price quote for your EMTONE treatment! We're also happy to offer several financing options (ex. CareCredit) that can bring your cost as low as $99/month!
WHAT IS EMTONE? WHEN WILL I SEE RESULTS?
EMTONE is the hottest non-invasive cellulite reduction treatment in the market! EMTONE is the first and only device to deliver thermal and mechanical energy simultaneously to treat all major contributors to cellulite. Patients love it, with a 90% satisfaction rating on RealSelf—you'll begin seeing noticeable results after just one session. Your most optimal results will appear following your fourth session! 🙌🏼
WHO IS AN IDEAL CANDIDATE FOR EMTONE?
EMTONE gives excellent results for a wide range of body types and ages. The treatment is designed to noticeably reduce cellulite in problem areas with the newest in non-invasive cellulite reduction tech. Sperling Dermatology will ensure safety by having all candidates complete a medical evaluation and questionnaire prior to their EMTONE consultation. For those who may not be an ideal candidate for EMTONE, we have several other options (including CoolSculpting) to help you achieve the body you want! Just fill out the form at the top or bottom of this page and we'll give you a personalized recommendation, definitive pricing, and answer any questions you may have! 🙏🏼
HOW LONG DOES EMTONE TAKE?
EMTONE sessions take about 20 minutes depending on the area, with zero downtime. We'll help you develop a custom treatment plan, and help you get scheduled for the four treatment starter protocol. We usually recommend one treatment per week for one month, with scheduled enhancement sessions every 6 or so months after that to continue decreasing cellulite. 2️⃣0️⃣
WHAT DOES EMTONE FEEL LIKE?
EMTONE is often compared to receiving a hot stone massage with strong mechanical vibrations. Patients describe it as comfortable and easy. The treatment is performed with the patient in a relaxing lying down position. 💆🏼‍♀️
I'M READY! WHAT SHOULD I DO NOW?
We're so glad that you've chosen Sperling Dermatology, the #1 provider of EMTONE in New Jersey!
Fill out the form below 👇🏼 to redeem our best offer ever...up to $1000 off your EMTONE treatment! One of our EMTONE experts will be in touch shortly to discuss your customized treatment plan and help you book your 15-minute complimentary consultation. 🎉
Florham Park 🇺🇸
222 Columbia Turnpike
Montclair 🇺🇸

211 Glenridge Ave
Red Bank 🇺🇸
88 Broad Street
Sperling Sprinter 🚐
NJ's First Mobile Spa
WE CAN'T WAIT TO SEE YOU 🔥
💸 Don't Miss Out 💸

UP TO $1,000 OFF



This offer expires on the last day of this month
SPERLING DERMATOLOGY CONTACT INFO
Phone: 973-800-1948
Address: 222 Columbia Turnpike
Florham Park, NJ
07932
Copyright © 2023 All Rights Reserved.